The sharpshooting Houston Rockets hunt their sixth successive win with a visit to the struggling Miami Heat, live on Sky Sports on Friday at 1am.

Live NBA: Houston @ Miami


The Rockets (16-14) are finally starting to look like last year's 65-win team, as they head into Miami riding a five-game winning streak following a 136-118 win over the Wizards.
The victory came with Houston finally looking like a Mike D'Antoni-coached team, as they shot 55 threes as a team and made 26 of them (47.2 per cent). James Harden was again fantastic in the victory, scoring a game-high 35 points to go along with nine assists and three rebounds in 34 minutes.
As a result, the Rockets are two games over .500 for the first time this season.
The Heat (13-16) are still struggling to hit their stride, but they have rattled off two surprising road wins in a row against the Pelicans and Grizzlies. Now, they'll get the Rockets in an advantageous spot, with the visiting team playing its third game in four nights on the road.
Miami, however, did get some unfortunate injury news Wednesday, as it was announced that point guard Goran Dragic would be undergoing knee surgery and be out for two months.
With the Heat facing at least another eight weeks without having a true point guard on the roster, head coach Erik Spoelstra will continue to use a varying cast of characters as his floor leaders. They range from Justise Winslow to Tyler Johnson to Josh Richardson, but right now, whatever the head coach is doing is starting to work.
Key Battle: James Harden v Justise Winslow
Over the course of the Rockets five-game winning streak, Harden is averaging 38.6 points, 7.8 assists and 6.4 rebounds per game while shooting 41.2 per cent from behind the arc, looking unstoppable in the process.
Though he is nursing an ankle knock, Winslow is expected to play against the Rockets. By his own admission, Winslow is the "guy that can do it all defensively" for the Heat. That means he'll take responsibility for slowing down the red-hot Harden.
Winslow has the potential to affect the game on offense too, posting three successive 20+ point games earlier this month. He'll want to rediscover that form after slumping to single-digit contributions in his last three appearances.
Last time out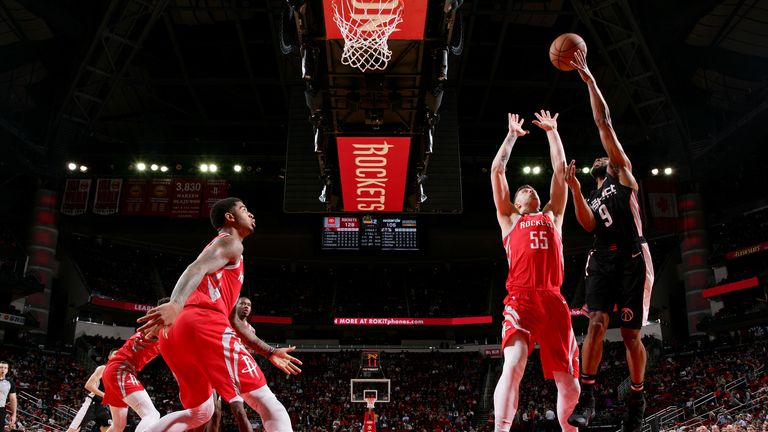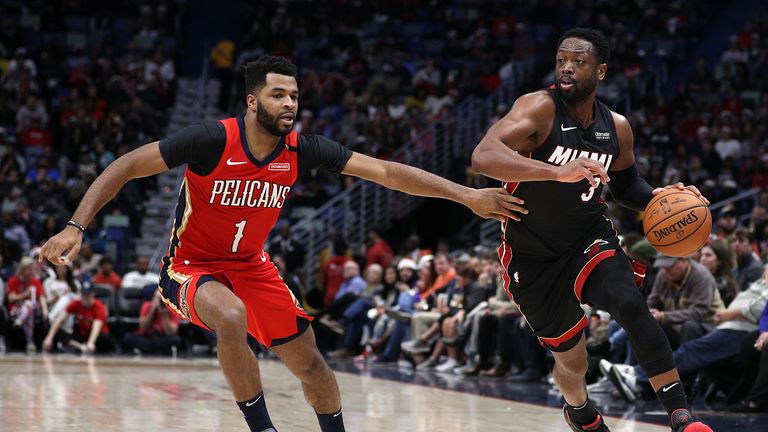 Numbers game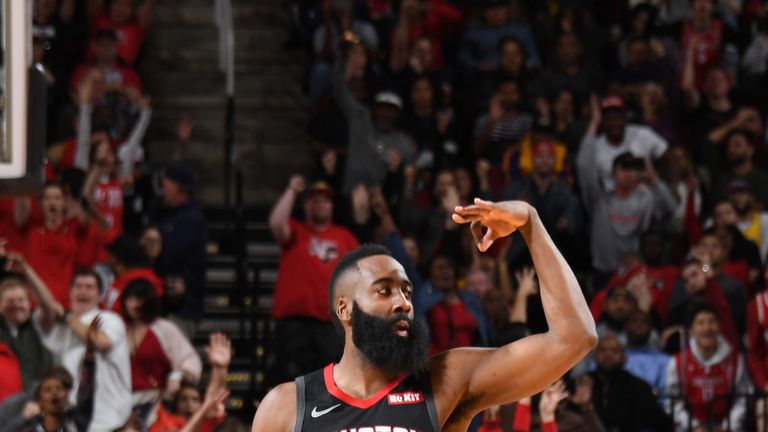 431 – That's the total number of three-pointers made by the Houston Rockets in their 30 games this season, an average of 14.36 per game. No team has made more.
As their win over Washington showed, the Rockets have the firepower to surpass that per-game average on any given night. If they find their range from beyond the arc early, the Heat – who own the league's 24th-ranked offense – will struggle to keep with their scoring pace.
One to watch (Rockets): Eric Gordon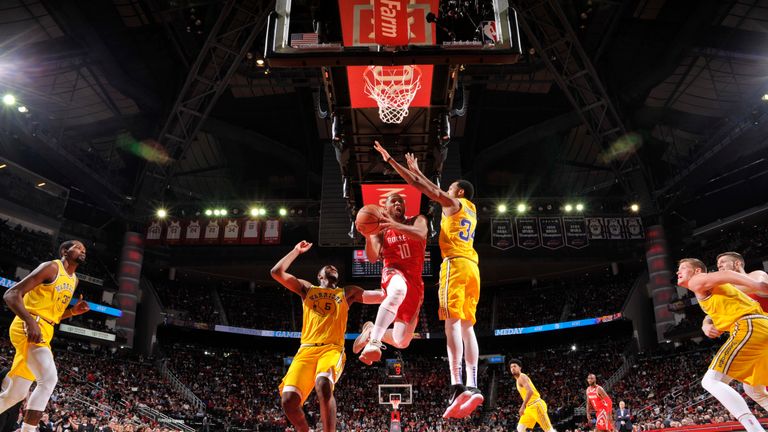 Gordon's scoring off the bench is integral to the Rockets' ability to continue their long-range offensive assault when starters Harden and Chris Paul rest on the bench.
Gordon started the season in horrible shooting form. His field goal percentage in October was a woeful 30.6. Since then, Gordon's accuracy has improved. He made 39.6 per cent of his shots in November and has maintained that level over nine games in December (39.0).
One area Gordon he will need to address is his fluctuating three-point accuracy. In October, the shooting guard made just 23.4 per cent of his treys in October. He improved that in November making 34.5 per cent from beyond the arc but has dropped off again in December, connecting on just 25.0 per cent of his threes.
One to watch (Heat): Josh Richardson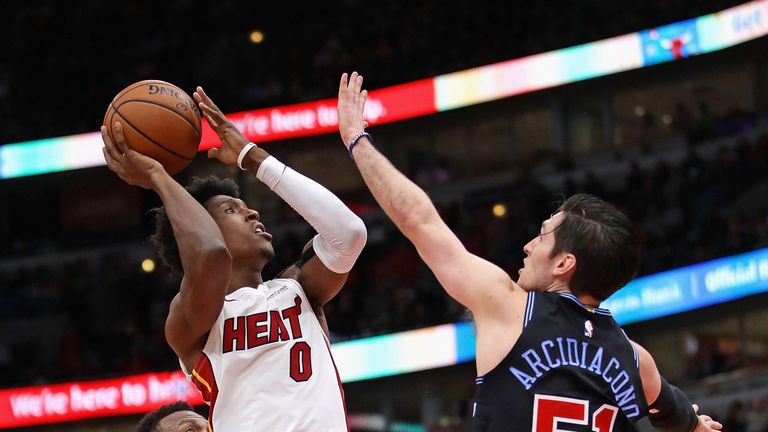 With franchise star Dwyane Wade now in his final year, Richardson stands out as the Heat's best player. The shooting guard/small forward offers a two-way threat in the mould of Philadelphia 76ers' star Jimmy Butler.
Richardson is averaging a career-high 18.9 points per game and is growing into the role of go-to scorer at the end of games. He led the Heat to a November comeback win over the Chicago Bulls with a 12-point burst in the game's final seven minutes.
Thursday night's games
Houston Rockets @ Miami Heat, 1am, live on Sky Sports Action
Dallas Mavericks @ Los Angeles Clippers, 3:30am
Sky Sports is the home of the NBA in the UK with live coverage throughout the week, including selected live games free to all Sky subscribers via Sky Sports Mix. www.skysports.com/nba will be your home for news, reports, video and features throughout the season while you can follow us @SkySportsNBA